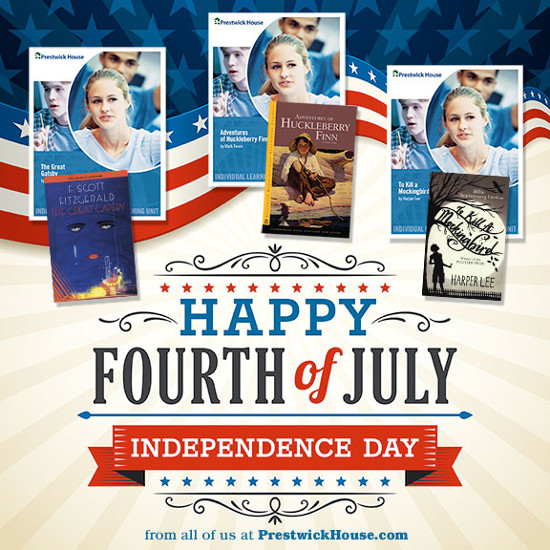 Happy Independence Day Everyone!
I hope you're all enjoying summer and have great weekend plans. We'll be out of the office tomorrow, but in honor of the holiday, we're offering special discounts on the most popular American literature titles.
Check out our
Life, Literature, and the Pursuit of Happiness
discounts valid all month long.
While you're at it, don't miss the latest news article at www.prestwickhouse.com on the
Top 10 Most Popular Works of American Literature in Schools.
Enjoy the weekend!